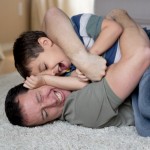 Adrian Eissler
Adrian grew up in gymnastics and went on to captain the NCAA men's gymnastics team at the College of William and Mary. He has ten years of coaching experience at all levels of gymnastics and cheer tumbling.
Adrian is also a lawyer licensed in Texas and Colorado.  He kept his hand in the gym during his seven years of legal practice by coaching in the evenings, but the desire to return to gymnastics full-time ultimately couldn't be denied!  Adrian was lucky enough to train in club and college gyms with coaches and gymnasts that became like family.  It is his objective to create a gym that fosters those relationships, with intensive gymnastics training on a day-to-day basis, but underneath the more lasting objective being the development of character and an extended gym family.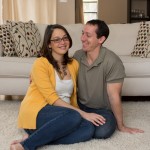 Margaret Eissler
Margaret was also an NCAA athlete, running cross country at Southwestern University in Georgetown.  She has recently tranitioned from working in public schools to managing our family gym.
Margaret is passionate about both fitness and literacy. One of her favorite aspects of the gym is the creation of the opportunity for the entire family to enjoy a clean, comfortable space and to be involved in healthy activities. Our young adult and children's library, the Book Nook, is her handiwork.  Margaret loves enticing young readers with the latest children's and young adult literature, and we think our families will love the opportunity to jump into a broad selection of the latest books while their gymnasts are in class.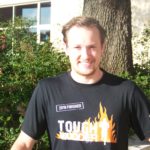 Daniel Potemski
Coach Daniel has been active in Gymnastics for 23 years. As a now retired athlete, as well as a part-time coach for 7 years, he decided he hadn't had enough and was selected to coach full time with Austin Gymnastics Club when we expanded in 2015.
Daniel started the sport as soon as he could at age 2.  He trained for many years in Austin, and also had the opportunity to train in Houston at Cypress Academy of Gymnastics with Tom Meadows, a nationally renowned Men's Gymnastics coach.  He only stopped after completing a full career in NCAA Men's Gymnastics at the College of William and Mary, where he competed at the elite level as an All-Around gymnast.  Coach Daniel is truly devoted to the sport of Gymnastics and holds a strong desire to share his passion, excitement, and energy with future generations of gymnasts.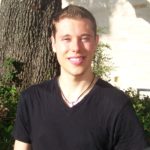 Michael Deitz
Coach Michael has had a 15 year long competitive gymnastics career that included being the captain of the NCAA Division I men's gymnastics team at the College of William & Mary. His career is highlighted by winning the title on the horizontal bar at the USA Collegiate National Championships in 2015, while being named the USA Collegiate Gymnast of the Year. Michael went on to be the first ever student-athlete speaker at the NCAA National Championships that same year.
After graduating college in 2015, Michael went on to pursue an elite gymnastics career where he qualified and competed at the Winter Cup National Championships, which was a preliminary qualifying event for the 2016 Olympic Trials. At these championships, he received the highest execution score on high bar, and placed 11th in the nation.
Michael's coaching experience includes working with recreation level athletes, pre-team groups, and level 3-9 competitors for both men's and women's gymnastics. During graduate school, Michael joined the coaching staff of the William & Mary Men's Gymnastics team, which won the 2017 ECAC Conference Championship. Michael was a double major in Psychology and Kinesiology with a concentration in Health. He received his Master's of Education in Clinical Mental Health Counseling in May 2017 from William & Mary, and is currently pursing his Ph.D. in Counselor Education and Supervision at Virginia Commonwealth University (VCU). He will also begin his residency in VCU's college counseling center in August 2017. His passion lies with improving mental health resources and education for student-athletes.